News Update - 080727
Yo peeps, We're back with another update today but not a very significant one
however it has some niceness to it, the Armamentorium which would be the
Imperial Guard Barracks. As you can see I've gone for a basic bunker kind of
look so no windows or anything, after all they are keeping all sorts of explosives
in there.. I've also tried to keep the look similar to that of the Armamentorium
from OW1 (which i also tried to do with the Manufactorum), oh and yes the
door is supposed to be that gigantic.

I've now started texturing the Departmento Munitorum which is the
Imperial Guard Command Center, it should be done pretty soon actually..

Also we have decided that we will be releasing a first super-alpha build of
Only War 2 that will only contain Imperial Guard (so you'll have to imagine
your enemy as a heretic commander
), a unique resource system and probably
some custom map(s) and other things not yet decided..

We can't tell when but we're getting there.. Imperial Guard is basically done and
just needs some polishing once the buildings are done.

Until next time,
Emperor Protects.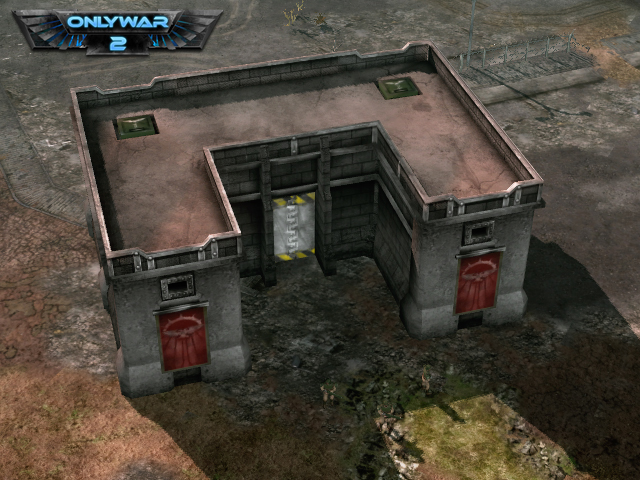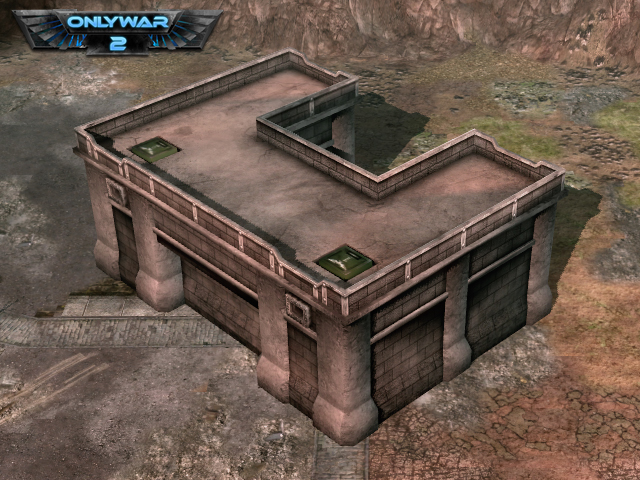 News Update - 080709
Alright so it's been a "couple" of days and well the space marine i wanted to show you still isn't
ingame nor has the basilisk crew been fixed yet this is mainly due to an unfortunate turn of events
leading to the purchase of Super Smash Bros. Brawl (best game ever btw.)

Needless to say work has been somewhat stalled because of it.. it should pick up some speed
in a few weeks tho.. (hopefully.. i repeat.. awesome game
)
So yeah we didn't manage to put it ingame yet but that doesn't mean we can't show a render to you.

Also i mentioned I'd post some more Basilisk pictures and for what its worth here they are
(again without animated bits mind you). And as a bonus I decided to slap in a render of some
of our Civil models aswell.

Shouldn't be too long before the next update.. but until next time, enjoy these screens and..
Emperor Protects.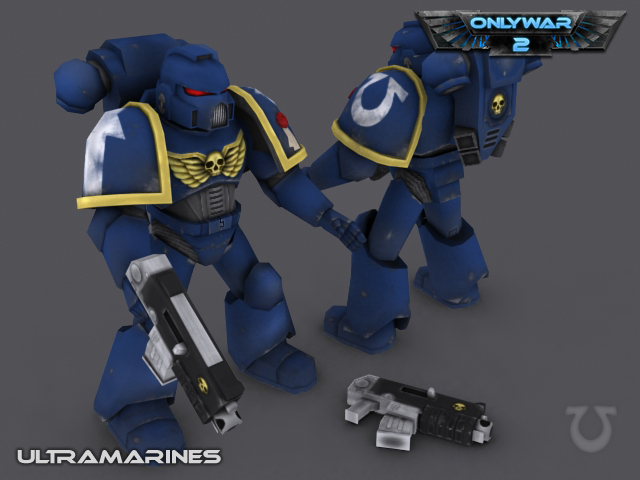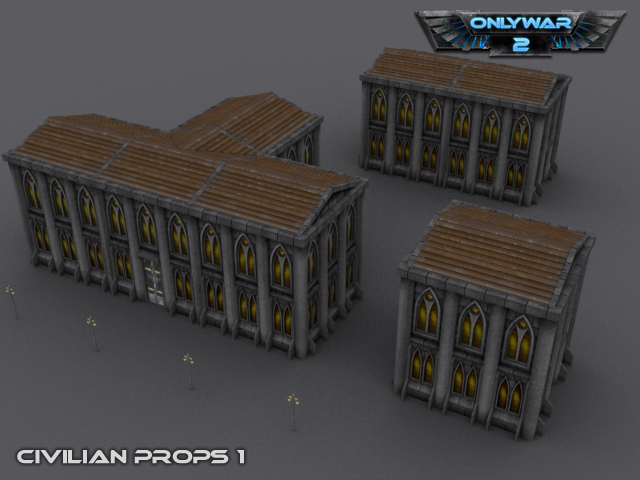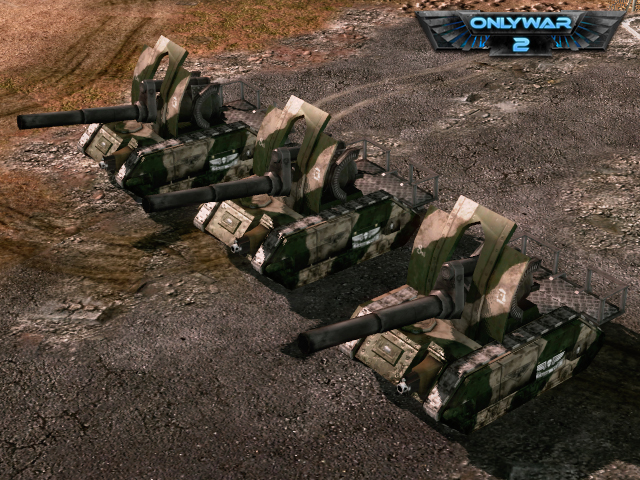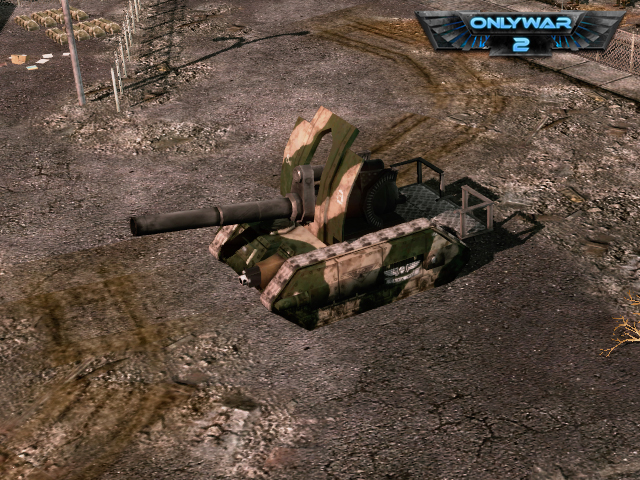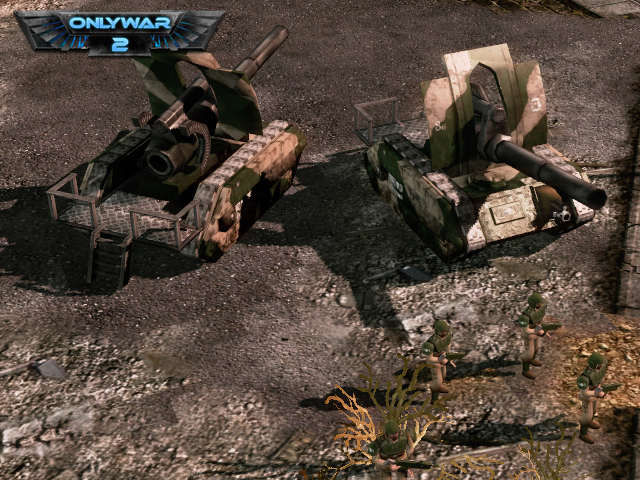 News Update - 080529
Yes, yes we're still alive..

It's been like 2 months since we posted anything, but work has been done in the dark
but it has been slow work, really slow, considering we have only one texture artist on
the team right now and loads of models that are just waiting for a paint job,
that's why I'd like to see any people interested in helping out email or pm me
(you can find my email on moddb or on our forums)

Anyways, I did mention that work has been going on in the dark didn't I?

Well what's been done is we've gotten the Basilisk ingame albeit without any of it's fancy
animations we've made (two guardsmen crewing it, doing crew stuff), ran into a snag
when we tried to export it so we had to remove the crew for now until we can purge the
filth that is keeping us from doing the Emperor proud.

We also decided to throw in a screenshot of the new improved normal map on the
chimera treads.

Also we should have some space marine related news along with some more shots of the
basilisk coming up in a couple of days..

So until then, enjoy these screenshots,
Emperor Protects.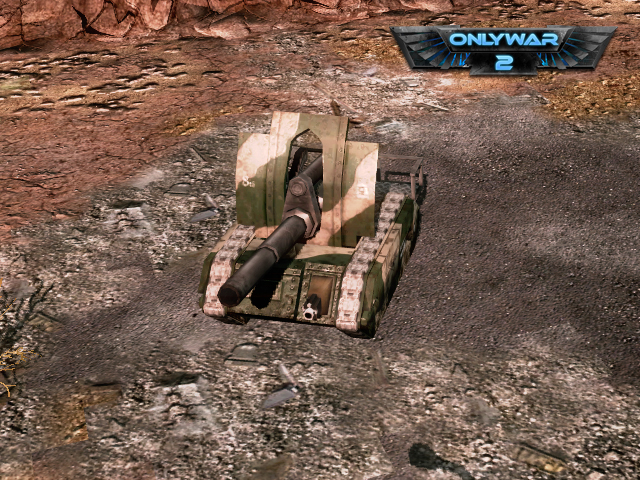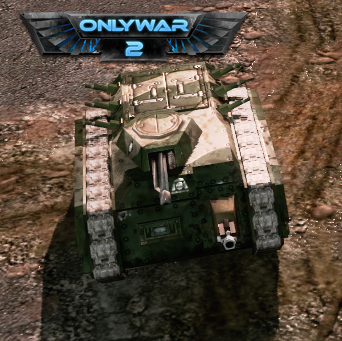 News Update - 080317
Well Well, If it isn't me again.. and this time around im not checking in to make any threats of impending doom, no no,
not this time, im here to enlighten your heretical souls! Open your eyes to the Emperor and embrace his glory for it is truly a brilliant thing!

Behold!

The most trustworthy weapon of war the Imperium has in it's arsenal, the Chimera troop transport.

Stay tuned for more to come.. sooner or later..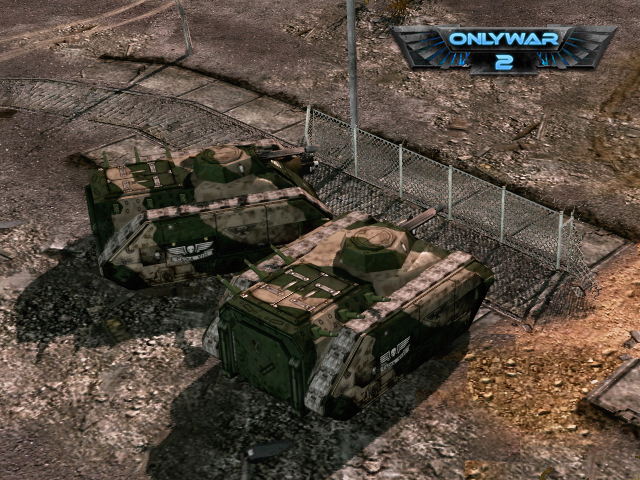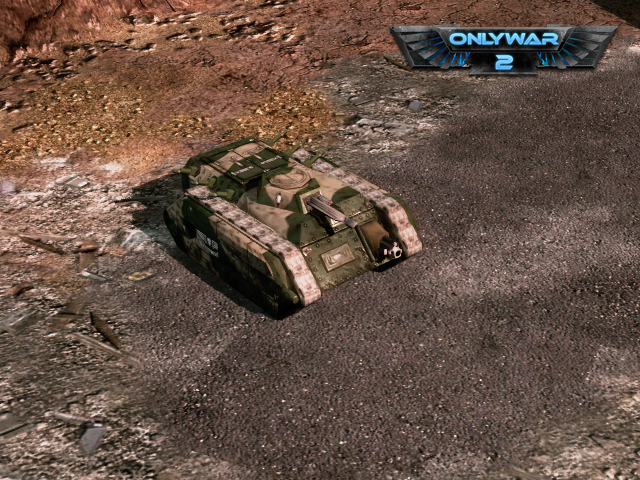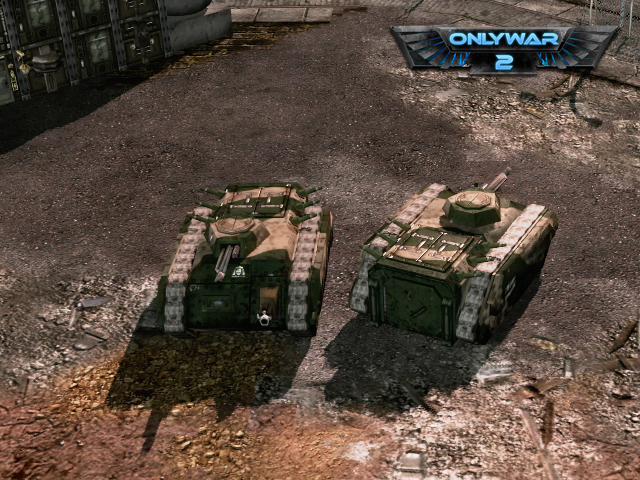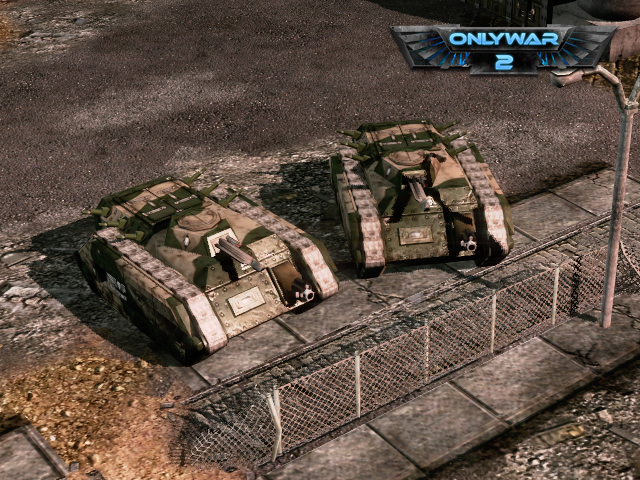 Keep in mind that the normal maps on the treads have been fixed since the making of those screenshots, and any
screenshots featuring the Chimera in the future will have the new tread normals.


Emperor Protects.

News Update - 071224
Merry Christmas everybody!

We are finally ready to show what we've been working in what seems like forever since the last time we posted. The Imperial Guardsmen and the Necron Warrior are both now fully ingame.

Imperial Guardsmen: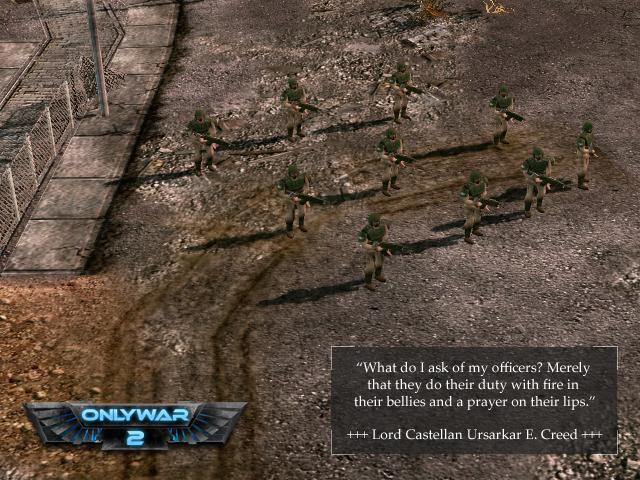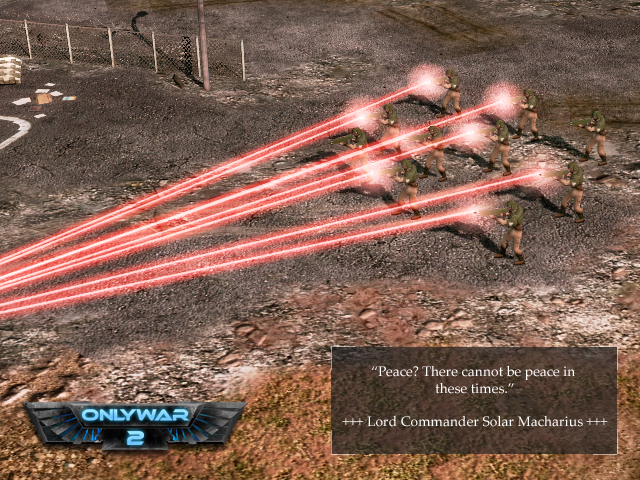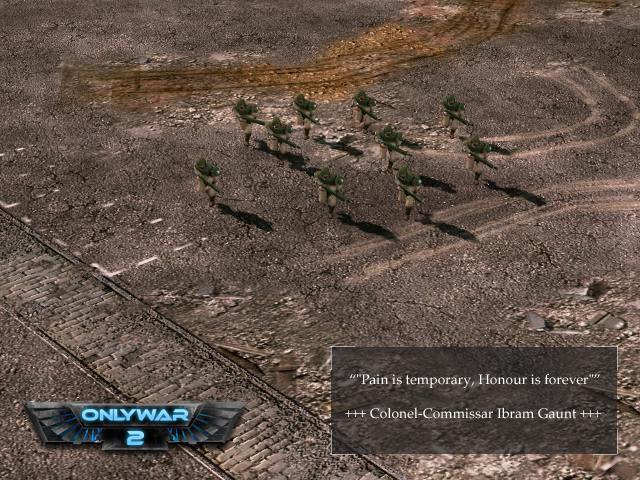 Necron Warrior: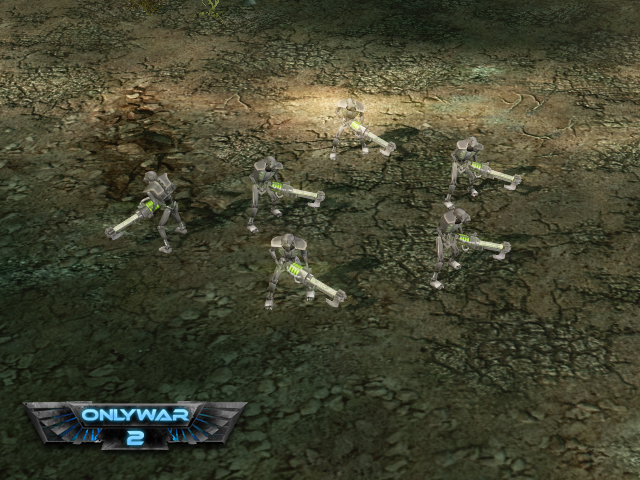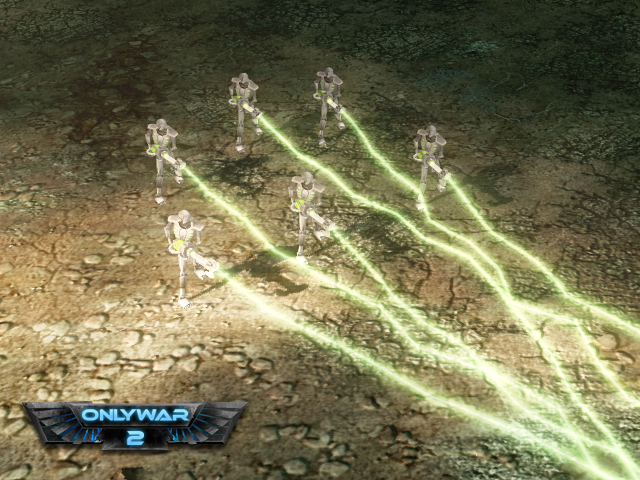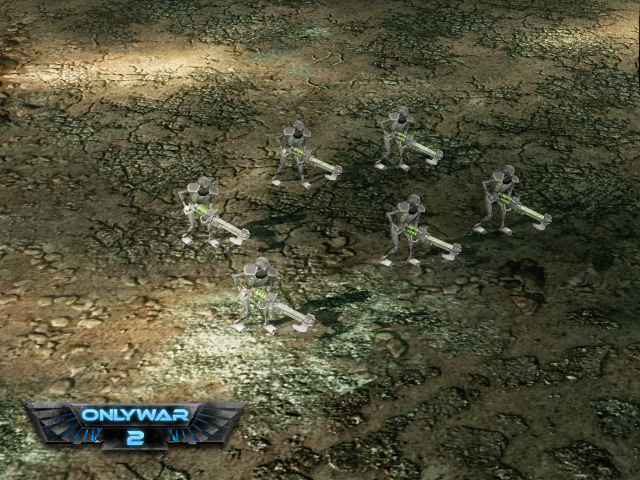 | | |
| --- | --- |
| December 24, 2007 by Torn | |
News Update - 071012
Alright, since the release of the SDK we've not actually accomplished too much, our main coder and mapper has smashed his computer and is getting a new one at the end of the month, and our secondary coder has turned violently ill with some ravaging virus from the north pole!

However, that leaves me with these 2 improvements to previous models/skins that i've been working on lately,
we're also working on the Wraith anims which might get done this weekend.. So we might have some extra goodies for you by then.

Anyways, here's the two new improved versions of the Necron Warrior and the Imperial Guard Guardsman.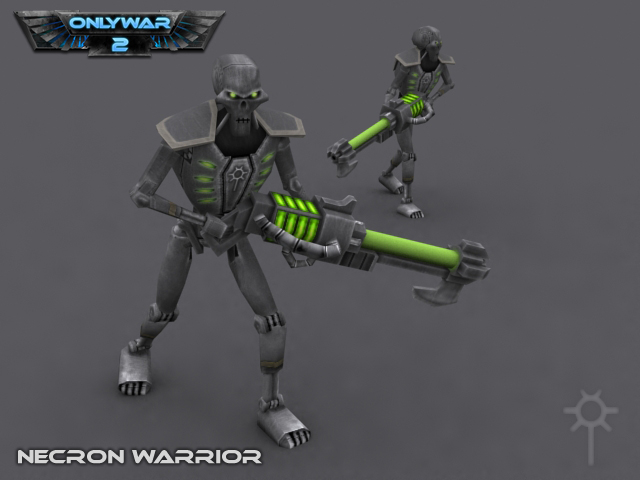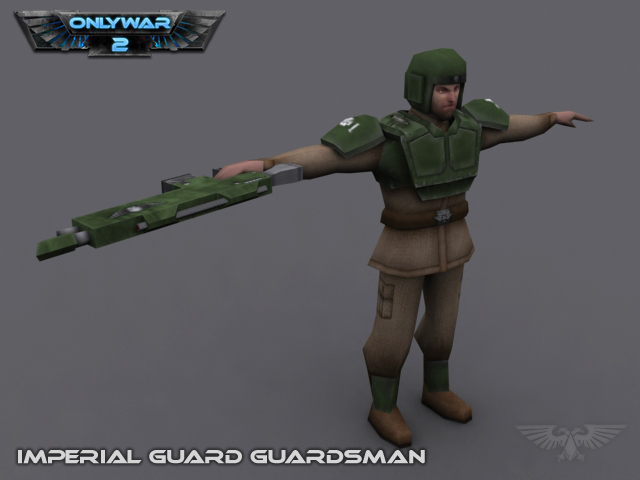 Until next time, Emperor Protects.

News Update - 070902
The Necron Wraith is now ingame, with fully functioning normal maps.



| | |
| --- | --- |
| September 2, 2007 by Torn | |
Torn's Log
Wraith ingame with normal maps:


| | |
| --- | --- |
| September 2, 2007 by Torn | |
News Update - 070829
We have the Rhino ingame, looking very nice indeed.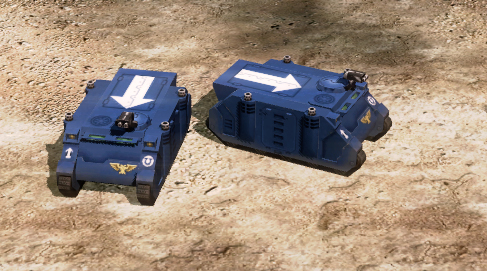 Don't forget to visit our forums (the dev logs section is a good place to look) and also the CNC3.net forums to get more updates on our progress.

News Update - 070824
And the Mod SDK (Modding tools) is out! Now is the time for battle! Now is the time for tearing t'ings up!

We will keep you posted on progress as we make insane stuff happen!